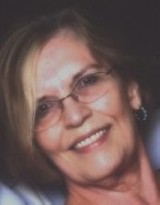 Will it be dark?
Will I be cold?
Will I plead to my God,
For just one more year?
Will I be afraid?
Will I be calm?
Will my loved ones be with me?
Will I be alone?
Will you hold my hand?
Will we kiss goodbye?
Will you know that I'll love you forever?
Maybe sometimes you'll hear me whisper your name.
Was I good enough?
What did I do wrong?
Maybe some day I'll know.
And if I can, I'll pass it along.
As I take this walk, I know I'll be alone.
But, you'll all be in my heart,
As I'll be in yours.
So, we'll be together…
Forever.
This page was created for Chris, from her journal, on December 23, 2012. She passed away, after a lengthy illness, on March 21, 2013.